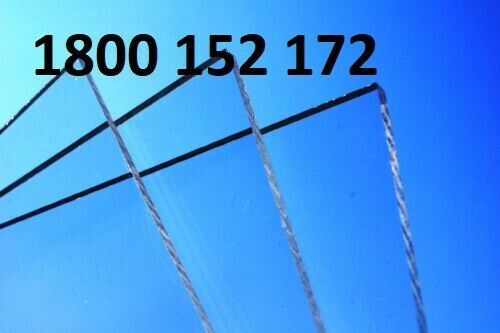 POLYCARBONATE SHEETS CLEAR OR GREY AVAILABLE FOR PICK UP OR DELIVERY FROM
SYDNEY, MELBOURNE, BRISBANE, ADELAIDE, PERTH, HOBART, NEWCASTLE.
CALL NOW TO ORDER 1800 152 172
CAN BE CUT TO SIZE STRAIGHT CUTS UP TO 4 CUTS ONLY $20
Zenolex UV2 Polycarbonate
Exclusively distributed, Zenolex UV resistant polycarbonate sheets offer exceptional weatherability and impact strength, making it the ideal choice for flat or moulded applications where extended service life and resistance to colour shift is required.
Developed for the demanding Australian market and conditions, ZENOLEX® is the only flat Polycarbonate sheet produced right here in Australia.
ZENOLEX® offers outstanding UV performance, high clarity and controlled reversion.
ZENOLEX® provides superior outdoor serviceability and optical clarity
Ideal for roofing, awnings, patios, windows, security glazing, construction and lighting applications
UV resist protection on both sides to provide durability in outdoor applications
High impact resistance extruded Polycarbonate
PRICES
ZENOLEX POLYCARBONATE SOLID FLAT
2440 X 1220 X 2MM CLEAR PRICE $139 INCLUDES GST UV BOTH SIDES

2440 x 1220 x 3mm GREY PRICE $225 INCLUDES GST UV BOTH SIDES
2440 X 1220 X 3MM CLEAR PRICE $175 INCLUDES GST UV BOTH SIDES

2440 x 1830 x 3MM CLEAR PRICE $249 INCLUDES GST UV BOTH SIDES

3050 X 2050 X 3MM CLEAR PRICE $315 INCLUDES GST
2440 X 1220 X 4.5MM CLEAR PRICE $239 INCLUDES GST
2440 X 1220 X 4.5MM GREY PRICE $319 INCLUDES GST UV BOTH SIDES
2440 X 1830 X 4.5MM CLEAR PRICE $329 INCLUDES GST UV BOTH SIDES

3050 X 2030 X 4.5MM CLEAR PRICE $459 INCLUDES GST UV BOTH SIDES

3050 X 2030 X 4.5MM GREY PRICE $709 INCLUDES GST UV BOTH SIDES
2440 X 1220 X 6MM CLEAR PRICE $319 INCLUDES GST UV BOTH SIDES

2440 X 1220 X 6MM GREY PRICE $409 INCLUDES GST UV BOTH SIDES
2440 X 1830 X 6MM CLEAR PRICE $429 INCLUDES GST UV BOTH SIDES

3050 X 2030 X 6MM CLEAR PRICE $599 INCLUDES GST UV BOTH SIDES