Primers / Sealers & Accessories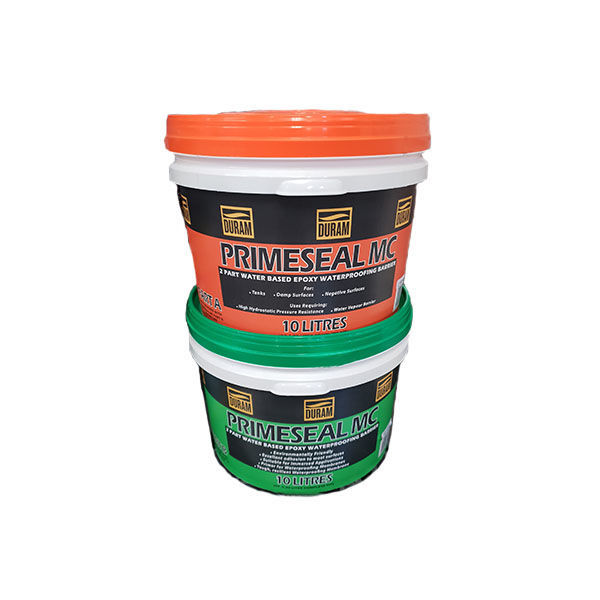 Primeseal MC 2 pack water based epoxy primer and sealer
20L PRICE $259 INCL GST 10L PRICE $150 INCL GST 4L PRICE $75 INCL GST

Duram Primeseal is more than a primer or a sealer,in fact it is the ultimate in both roles.As a primer for membranes it provides an exceptional bond coat for almost all porous substrates.
Primeseal is user and environmentally friendly, solvent free and low in odour.
Easy to apply by brush, roller, squeegee and spray.
Quick drying.
Has excellent adhesion.
Excellent water barrier.
Can be used as a primary waterproof barrier on rigid surfaces.
It will not re - emulsify.
Seals over most existing coatings.
Excellent hydrostatic pressure resistant.
Can be used to seal the negative and the positive sides of the substrate.
Can be applied to superficially damp surfaces, which must become dry.
Uses: Suitable surfaces include; concrete cement, brick, blockwork, masonry, timber, fc sheeting and more Coverage Generally 1 litre will do 4m2 available in 4,10, and 20L kits
CLICK HERE FOR MORE INFORMATION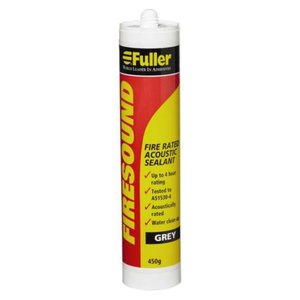 FULLER FIRESOUND FIRE RATED SEALANT 600ML SAUSAGES

FULLERS FIRESOUND ACOUSTIC SEALANT BOX OF 15 X 600ML SAUSAGES $145 INCL GST

BUY 10+ BOXES GET FREE DELIVERY TO MOST PARTS OF AUSTRALIA
FIRESOUNDS PROVEN PERFORMANCE BACKED BY EXTENSIVE PERFORMANCE TESTING, GIVES YOU THE CONFIDENCE
THAT FIRESOUND IS THE CORRECT CHOICE FOR YOUR FIRE AND ACOUSTIC SEALANT REQUIREMENTS
EXCELLENT UV RESISTANCE, FIRE RATING GAPS UP TO 50MM,GOOD FLEXIBILITY, PAINTABLE, 4 HOUR INTEGRITY RATING WITH ACCORDANCE 1530.4 1997
CLICK HERE FOR MORE INFORMATION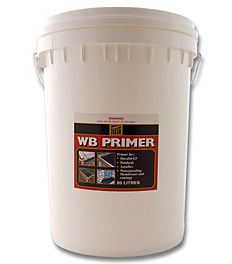 WB Primer 15L PRICE $110 INCL GST 4L PRICE $45 INCL GST

Economical general purpose water based primer for use on porous substrates to be top coated with water based waterproofing membranes such as Durabit ef, durabit Reo and azcoflex.
Coverage: 3-4m2 per litre
Uses: Suitable surfaces include concrete, render, block work, fc sheeting plasterboard and brick
CLICK HERE FOR MORE INFORMATION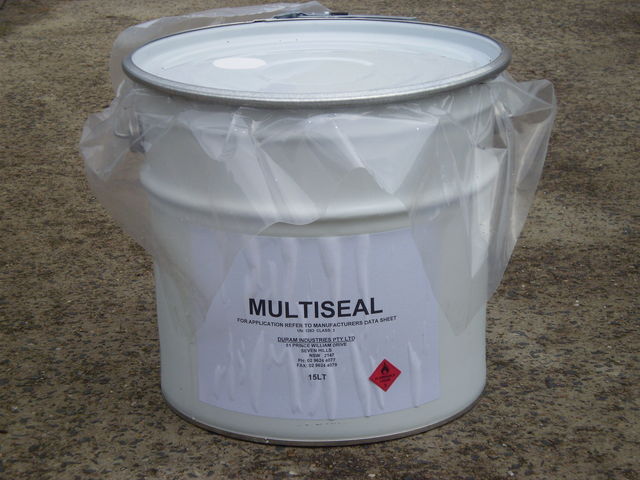 (Multiseal 15L) Liquid polyurethane primer for multithane & Duram 195 15L

PRICE $159 INCL GST
Duram multiseal is a moisture curing, single pack liquid polyurethane penetrating waterproofing primer.
Uses: It is formulated to compliment duram multithane and duram 195 membranes as it is manufactured from identical resins contained in multithane and duram 195
CLICK HERE FOR MORE INFORMATION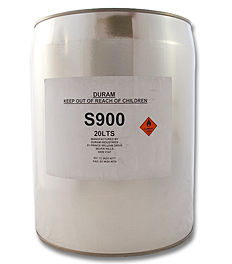 DURAM S900 CLEAR PENETRATING SEALER

PRICE $178 INCL GST 15L
clear non glossy, high ph, penetrative siloxane waterproofing soloution.
duram s900 is an effective waterproofing solution and stops leaks without lifting tiles or changing the overall appearance of the tile.
SEAL BRICKS, SANDSTONE, TILES ETC
CLICK HERE FOR MORE INFORMATION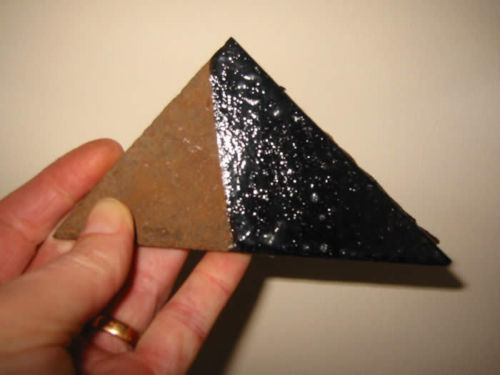 Maxrest Passive oxide rust converter and anti corrosive protection

for reinforcing rods and all other iron or steel surfaces
5kg liquid price $189 incl gst

CLICK HERE FOR MORE INFORMATION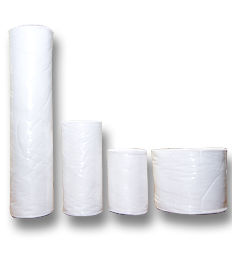 DURASCRIM POLYESTER REINFORCING FABRIC
Reccommended over joints,cracks,gaps and in corners wherever additional tensile strength or membrane build up is desired

Fibreglass
Full roll 1040mm wide 126 metres long $240.00 incl gst (225GSM)
Fibreglass for edges roll 148mm wide 126 metres long (225GSM) $69 per roll (approx)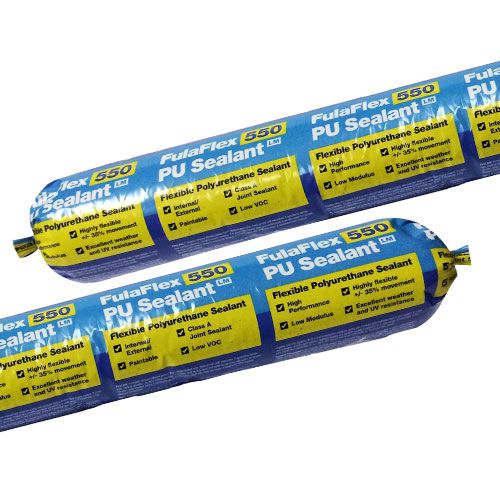 FULAFLEX 550 POLYURETHANE SEALANT BOX OF 20 X 600ML SAUSAGES GREY $199 INCL GST
single sausage price $12 inc gst
BUY 5 OR MORE BOXES AND GET FREE DELIVERY TO MOST PARTS OF AUSTRALIA
ONE COMPONENT, MOISTURE CURING, LOW MODULUS, CLASS A, HIGH FLEXIBILTY, EXCELLENT UV RESISTANCE, PAINTABLE,+35% MOVEMENT ISO 947
Coverage: 600ml Sausages
Uses: For joints, gaps, corners, penetrations bonding metal and plastic angles to concrete and fc sheeting etc..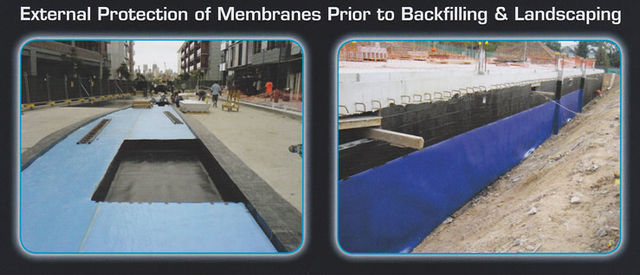 ARMA-BLUE PROTECTIVE COVERING

ARMA-BLUE is an ADVANCED PROTECTION SYSTEM BASED ON A CLOSED CELL CROSS LINKED FOAM THERMALLY FUSED TO A STRONG POLY FABRIC ?NOT HARMFUL TO THE ENVIRONMENT
SELF ADEHESIVE NO NEED FOR MESSY GLUES SIMPLY PEEL AND STICK
BEST PROTECTION FOR WATERPROOFING MEMBRANES
ARMA BLUE SYSTEM

2) Adhesive backed Commercial grade 2.5 mm thick One Roll = 30 m2 PRICE $340 INCL GST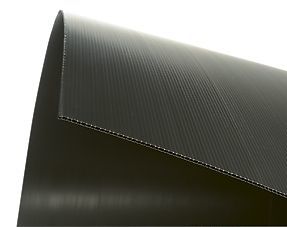 COREFLUTE PROTECTION BOARD 1830 X 1220 X 2MM

$6.50 INC GST each (25 sheet pack)



COREFLUTE PROTECTION BOARD 1830 X 1220 X 2.7MM

$7.50 INC GST EACH (25 SHEET PACK)
BLACK OR WHITE CORFLUTE SHEET SIZE 2440 X 1200 X 2.7 PRICE $9.50 (25 SHEET PACK)
SOLD IN PACKS OF 25 SHEETS

DELIVERY TO WOLLONGONG AND CANBERRA SUBURBS $49
BUY 200+ SHEETS GET FREE DELIVERY NOW ALSO AVAILABLE IN HOBART

CAN BE PICKED UP AFTER PAYMENT MADE FROM

SYDNEY MELBOURNE BRISBANE ADELAIDE PERTH



DURABLE, CHEMICAL RESISTANT, USE FOR RETAINING WALLS, COVERING MEMBRANES, FLOORING PROTECTION ETC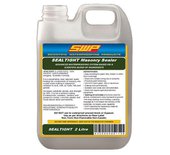 DRIZORO SEALTIGHT PENETRATING WATER BASED SEALER 5L $189 INCL GST 20L $640 INCL GST
Sealtight is not a surface coating, but a penetrating colourless, inorganic transparent liquid, non toxic, non caustic, non flammable, inorganic scientific formulation.
it permanently waterproofs, insulates hardens and preserves concrete, plaster mortar and most natural stone.
CLICK HERE FOR MORE INFORMATION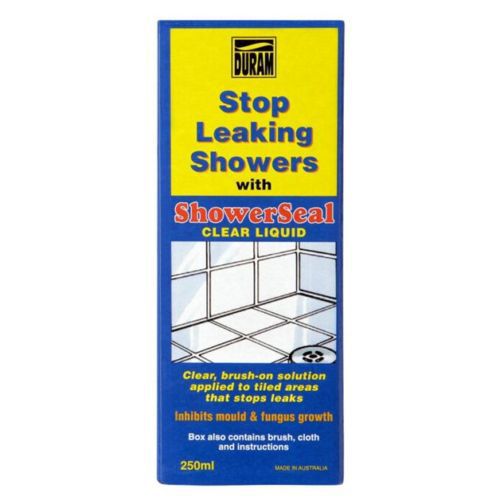 Duram showerseal 500ml Price $75 incl gst free express delivery Australia Wide

2 x 250ml = 500ml price $75 incl gst plus free delivery!
Stop leaking showers, tile grout must be sound and not loose or cracked, if so remove and replace prior to using showerseal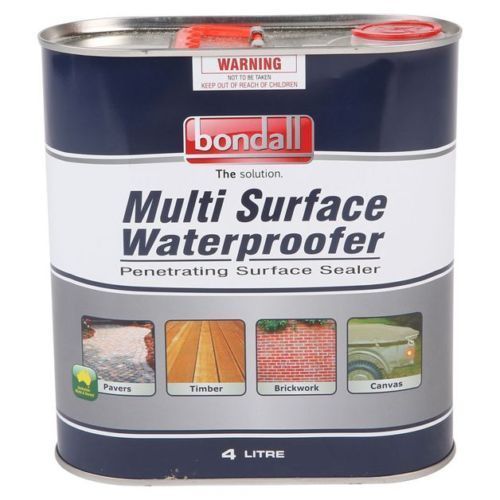 Bondall Multi Surface Waterproofer
4L price $95 incl gst

Penetrating sealer, allows surface to breathe, can be painted over
use on BRICK CONCRETE WOOD CANVAS AND FABRICS
CLICK HERE FOR MORE INFORMATION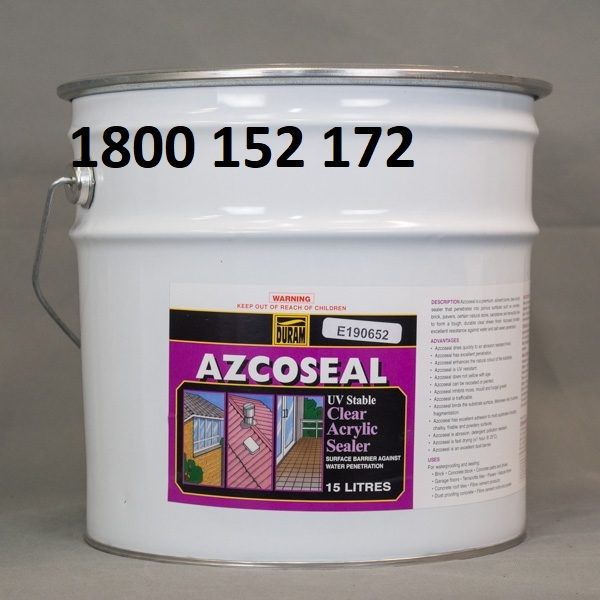 duram azcoseal 15 litre price $159 incl uding gst

Duram Azcoseal is an extremely versatile product that seals, primes and protects. Applied to walls, Azcoseal provides a clear, wet-look, barrier against rain water ingress. Applied to porous floors Azcoseal is a glossy floor sealer against dust, dirt and spills. Azcoseal is an excellent primer for semi-porous substrates such as tilt up slabs requiring to be coated with acrylic paints and texture finishes.
Uses
The properties of AZCOSEAL make it ideal for:
• Sealing and weatherproofing porous substrates such as face brick against rain and salt spray.
• Providing a penetrative primer for water based and polyurethane waterproofing membranes, high build paint and architectural
finishes on to porous substrates or over existing painted surfaces.
• Encapsulating and sealing friable substrates such as asbestos sheeting.
• Providing an attractive 'wet-look' sealer over pavers, brick,sandstone and masonry surfaces.
• Reactivating existing acrylic coatings prior to recoating
CLICK HERE FOR FULL DATA SHEET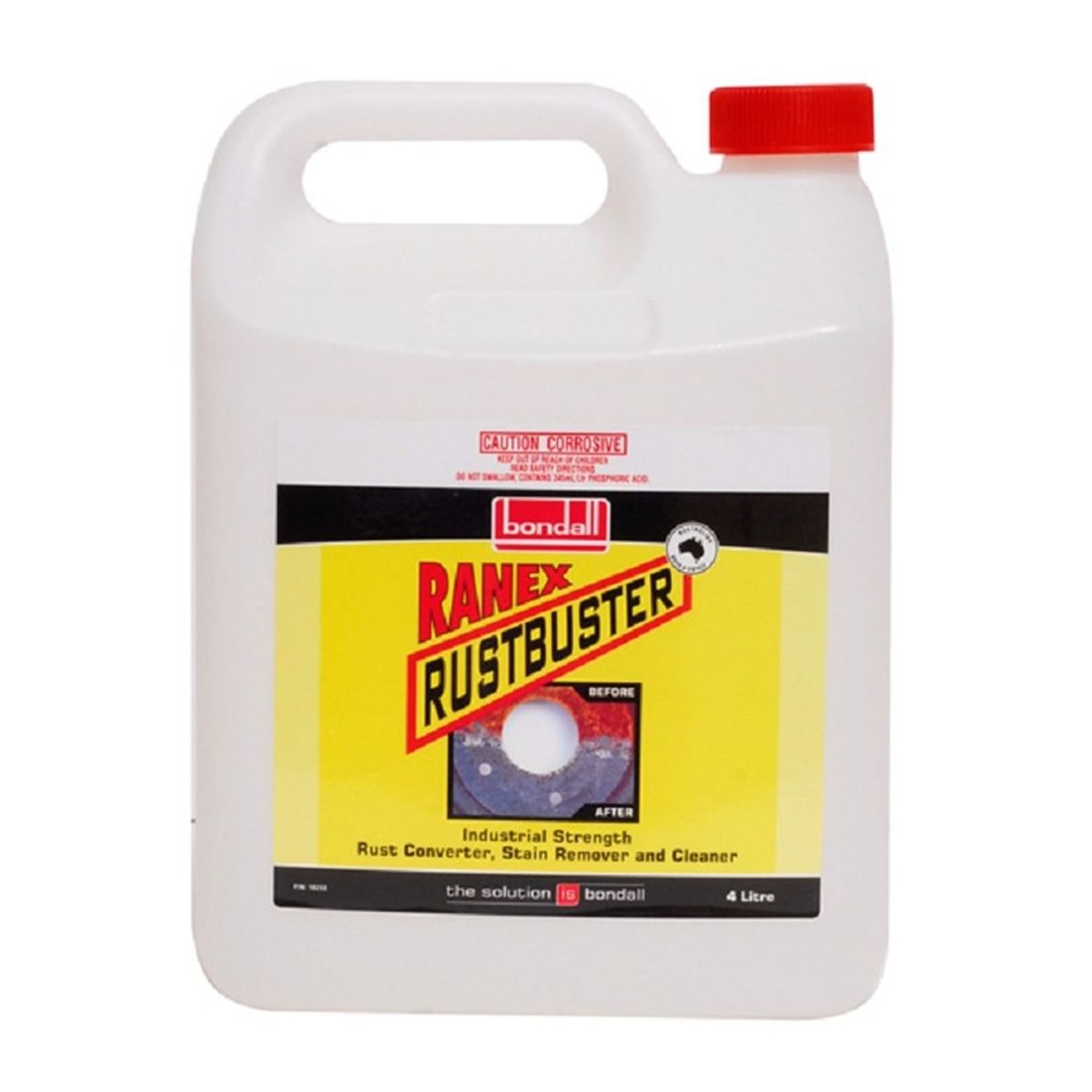 Ranex RustBuster
4L price $99
Ranex Rustbuster converts rust from a detrimental oxide to a beneficial phosphate of iron.
used as a cleaner and stain remover, Ranex Rustbuster cleans dissolves and eliminates rust spots chemically destroying any rust present and leaving the surface in a suitable condition for painting.
CLICK HERE FOR MORE INFORMATION