FLOOR PROTECTION AND PLASTIC BOARD SHEETS
You may not have heard about flute-board sheets, but they are a great way to provide protection for your property. Used for more than just their looks, this versatile material helps to protect surfaces effectively and can be used for residential products all the way to industrial projects. These floor protection sheets have a great list of advantages such as being lightweight, durable and great for signage and packaging. If you have never worked with core flute before or you need more information about what this material can do for your property, start a conversation with the experts at Just Waterproofing. We love talking to you about any and all waterproofing solutions and finding the individual protection that is perfect for you. We supply corflu sheets to those in Melbourne, Sydney and across Australia.
Core flute Protection Sheets pick up or delivery available in Melbourne, Brisbane, Adelaide, Newcastle, and Perth.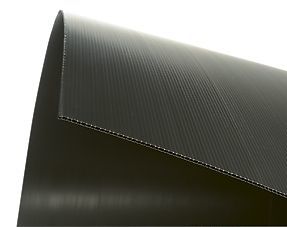 PLASTIC PROTECTION SHEETS
SIZE 1830 X 1220 X 2MM = $4.95 PER INCL GST PER SHEET (PACKS OF 25) BLACK
1830 X 1220 X 2.7MM = $5.90 INCL GST PER SHEET (PACKS OF 25) BLACK

1830 x 1220 x 2.7mm white $6.50 inc gst per sheet (packs of 25)
2440 X 1220 X 2.7MM = $6.90 INCL GST PER SHEET (PACKS OF 25) BLACK

2440 x 1220 x 2.7mm white $7.50 inc gst per sheet (packs of 25)
2440 X 1220 X 2MM = $6.50 INCL GST PER SHEET (PACKS OF 25) BLACK
SPECIAL 1220 X 915MM X 5MM WHITE $7 INC GST EACH PACKS OF 10
LIMITED STOCK THIS IS PACKING AND PROTECTION GRADE NOT PRINTING
CORE FLUTE PRINTING GRADE
2440 X 1220 X 3.3MM WHITE $13 INC GST EACH (20 PACK)
2440 X 1220 X 5MM WHITE $22 INC GST EACH (10 PACK)
DELIVERY TO SYDNEY METRO ONLY $39 contact us for bulk pricing

DELIVERY TO WOLLONGONG AND CANBERRA SUBURBS $39
PLASTIC SHEETS PICK UP OR DELIVERY ONLY $39 TO MELBOURNE BRISBANE NEWCASTLE ADELAIDE AND PERTH METRO AREAS
FREE DELIVERY TO METRO areas if order 200+ sheets

FAST DELIVERY NEXT DAY TO SYDNEY METRO
CORE FLUTE PROTECTION BOARD-SHEETS
CALL 1800 152 172 OR 0415 126 846 TO ORDER NOW
USES
protect floors during fitout
use for packaging
waterproofing membrane protection before backfilling
signage
and more
Light weight
Strong and durable
Impact resistant
Hygienic
Water resistant
Non-toxic and resistant to chemicals
Cost effective
CONTACT JUST WATERPROOFING FOR PLASTIC BOARD AND FLOOR PROTECTION SHEETS
We offer more than just plastic board, core flute floor protection sheets for our Sydney and Melbourne customers with our business covering all your broader waterproofing needs. From internal wet areas to balconies and roofs we have specific products to help you get the job done and help your property to be protected against water damage.
We have over 30 years in the industry dealing with clients all across the country and have now decided that we want individuals to have access to the highest quality waterproofing membranes at the lowest price on the market. To talk to us about any of the products we offer, including plastic boards and floor protection sheets, or about what you need to waterproof your property give us a call on 1800 152 172. We love talking to our customers and want to help you find the perfect product for your needs.