Acrylic Perspex sheets clear & coloured
FOR SYDNEY, WOLLONGONG, CANBERRA, MELBOURNE, BRISBANE ADELAIDE & HOBART RESIDENTS
Also known as Perspex and sometimes referred to as Plexiglass, clear acrylic
sheet is a translucent
plastic sheet with superior clarity and strength.
Ideal for general purpose applications and is a great glass replacement for window glazing, doors, signage, displays, shop fitting and more.
Superior clarity vs. glass
Superior strength vs. glass – 10 x stronger than glass
UV stable making it suitable for outdoor applications as well.
Available in custom cut to size dimensions and standard sheet sizes
Available in a wide variety of thicknesses
SUPER SPECIAL PRICE ONLY FOR SYDNEY WOLLONGONG CANBERRA MELBOURNE AND BRISBANE

SIZE 2440 X 1220 X 3MM ACRYLIC CLEAR $115 INCLUDES GST
SIZE 2440 X 1220 X 4.5MM ACRYLIC CLEAR $145 INCLUDES GST
SIZE 3050 X 2050 X 4.5MM ACRYLIC CLEAR $255 INCLUDES GST
SIZE 2440 X 1220 X 6MM ACRYLIC CLEAR $175 INCLUDES GST
SIZE 3050 X 2050 X 6MM ACRYLIC CLEAR $299 INCLUDES GST
ABOVE PRICES ARE SPECIAL PRICES STOCK IS LIMITED MORE PRICES BELOW
ACRYLIC PERSPEX SHEETS CAN BE DELIVERED NEXT BUSINESS DAY OR PICK UP AFTER PLACING ORDER
SYDNEY - HORSLEY PARK
MELBOURNE - DANDENONG
BRISBANE - ARCHERFIELD
ADELAIDE - BEVERLEY
PERTH - BALCATTA
MORE SIZES AND PRICES BELOW CAN CUT TO SIZE

BUY 10+ FULL SIZED SHEETS AND GET FREE EXPRESS DELIVERY
IF YOU NEED A FEW SHEETS CUT TO SIZE EMAIL US THE SIZES YOUR STATE AND WHETHER PICK UP OR DELIVERY FOR A FREE QUOTE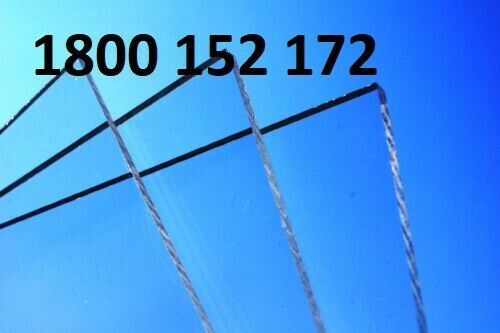 ONLY $20 CUTTING FEE PER FULL SHEET
EMAIL US THE SIZES OF SHEETS NEEDED FOR A FREE QUOTE INCLUDE YOUR STATE
Astari Cast Acrylic Sheet is one of the most widely used grades of acrylic sheet in today's market. Astari Cast Acrylic can be cut, drilled, glued, thermoformed, bent, machined, polished and engraved. It is lighter yet stronger than glass and has superb clarity, rigidity and surface hardness making it an extremely versatile material.
Astari Cast Acrylic sheeting is suitable for both indoor and outdoor applications and has excellent weatherability and is resistant to most common chemicals including acids, alkalis, oils and greases; it is a suitable choice for numerous signage and POS display applications.
ASTARIGLAS® GP aka perspex sheets
ASTARIGLAS® GP cast acrylic sheets are made from 100% virgin MMA (methyl methacrylate monomer) ensuring that the highest quality product is achieved ensuring excellent clarity, weatherability and high strength.
ASTARIGLAS® GP offers excellent optical characteristics, light stability and low internal stress levels for consistent performance and is available in a wide range of standard sizes and thicknesses, in colours and tints.
| | |
| --- | --- |
| Key Features | Product Applications |
| | |
| • Better impact strength then glass | • Outdoor/indoor signage |
| • Easily fabricated, thermoformed or polished | • Outdoor lighting & shields |
| • Excellent optical quality | • Display cabinets |
| • High surface hardness | • POS displays |
| • Excellent light transmission | • Brochure holders |
| • Chemical resistance to common acids, alkalis, salt | • Automotive parts – headlight protectors and |
| spray, petroleum oils and greases. | bonnet protectors |
| • Excellent weatherability | • Barrel vaults |
| | • Glazing |
| | • Fish tanks |
DELIVERY OR SAME DAY PICK UP FOR SYDNEY DELIVERY ONLY $55 NEXT DAY DELIVERY
DELIVERY OR NEXT DAY PICK UP FOR NEWCASTLE, MELBOURNE, BRISBANE, ADELAIDE, PERTH, HOBART.
DELIVERY ONLY $55
PRICES FOR ASTARIGLAS BELOW

CLEAR ACRYLIC CAST SIZE 1830 X 1220 X 1.5MM $70 INCLUDES GST PER SHEET
CLEAR ACRYLIC CAST SIZE 2440 X 1220 X 2MM $92 INCLUDES GST PER SHEET
CLEAR ACRYLIC CAST SIZE 2440 X 1220 X 3MM $125 INCLUDES GST PER SHEET
CLEAR ACRYLIC CAST SIZE 2440 X 1530 X 3MM $155 INCLUDES GST PER SHEET
CLEAR ACRYLIC CAST SIZE 2490 X 1880 X 3MM $175 INCLUDES GST PER SHEET
CLEAR ACRYLIC CAST SHEET SIZE 3050 X 2050 X 3MM $250 INC GST PER SHEET
CLEAR ACRYLIC CAST SIZE 2440 X 1220 X 4.5MM $170 INCLUDES GST PER SHEET
CLEAR ACRYLIC CAST SIZE 2440 X 1530 X 4.5MM $209 INCLUDES GST PER SHEET
CLEAR ACRYLIC CAST SIZE 2490 X 1880 X 4.5MM $250 INCLUDES GST PER SHEET
CLEAR ACRYLIC SHEET SIZE 3050 X 2050 X 4.5MM $339 INC GST PER SHEET
CLEAR ACRYLIC SHEET SIZE 2440 X 1220 X 6MM $230 INCLUDES GST PER SHEET
CLEAR ACRYLIC SHEET SIZE 2490 X 1880 X 6MM $309 INC GST PER SHEET
CLEAR ACRYLIC SHEET SIZE 3050 X 2050 X 6MM $459 INC GST PER SHEET
CLEAR ACRYLIC SHEET SIZE 2440 X 1220 X 10MM $369 INCLUDES GST PER SHEET
CLEAR ACRYLIC SHEET SIZE 2490 X 1880 X 10MM $535 INC GST PER SHEET
CLEAR ACRYLIC SHEET SIZE 3050 X 2050 X 10MM $779 INC GST PER SHEET
CLEAR ACRYLIC SHEET SIZE 2440 X 1220 X 15MM $529 INCLUDES GST PER SHEET
CLEAR ACRYLIC SHEET SIZE 2440 X 1220 X 30MM $1199 INCLUDES GST PER SHEET
OPAL COLOUR PRICES
OPAL 445 ACRYLIC CAST SIZE 2440 X 1220 X 2MM $99 INCLUDES GST PER SHEET
OPAL 445 ACRYLIC CAST SHEET SIZE 2440 X 1220 X 3MM $129 INCLUDES GST PER SHEET
OPAL 445 ACRYLIC CAST SHEET SIZE 2440 X 1220 X 4.5MM $180 INCLUDES GST PER SHEET
OPAL 445 ACRYLIC CAST SHEET SIZE 2440 X 1220 X 6MM $250 INCLUDES GST PER SHEET
OPAL 445 ACRYLIC CAST SHEET SIZE 2440 X 1220 X 10MM $399 INC GST PER SHEET
OPAL 445 ACRYLIC CAST SHEET SIZE 2440 X 1220 X 20MM $850 INC GST PER SHEET
OPAL ACRYLIC CAST SHEET SIZE 2440 X 1220 X 30MM $1300 INC GST PER SHEET
WHITE/BLACK ACRYLIC SHEETS
WHITE/BLACK 502 ACRYLIC SHEETS SIZE 2440 X 1220 X 2MM $99 INC GST PER SHEET
WHITE/BLACK 502 ACRYLIC SHEET SIZE 2440 X 1220 X 3MM $125 INC GST PER SHEET
WHITE/BLACK 502 ACRYLIC SHEET SIZE 2440 X 1220 X 4.5MM $180 INC GST PER SHEET
WHITE/BLACK 502 ACRYLIC SHEET SIZE 2440 X 1220 X 6MM $250 INC GST PER SHEET
WHITE/BLACK 502 ACRYLIC SHEET SIZE 2440 X 1220 X 10MM $429 INC GST PER SHEET
ACRYLIC OPAL 422 LED LIGHTING
OPAL 422 LED SIZE 2440 X 1220 X 3MM $130 INC GST
OPAL 422 LED SIZE 2440 X 1220 X 4.5MM $170 INC GST
OPAL 422 LED SIZE 2440 X 1220 X 10MM $370 INC GST
OPAL 422 LED SIZE 2440 X 1220 X 25MM $1250 INC GST
OPAL 422 LED SIZE 2440 X 1220 X 30MM $1399 INC GST